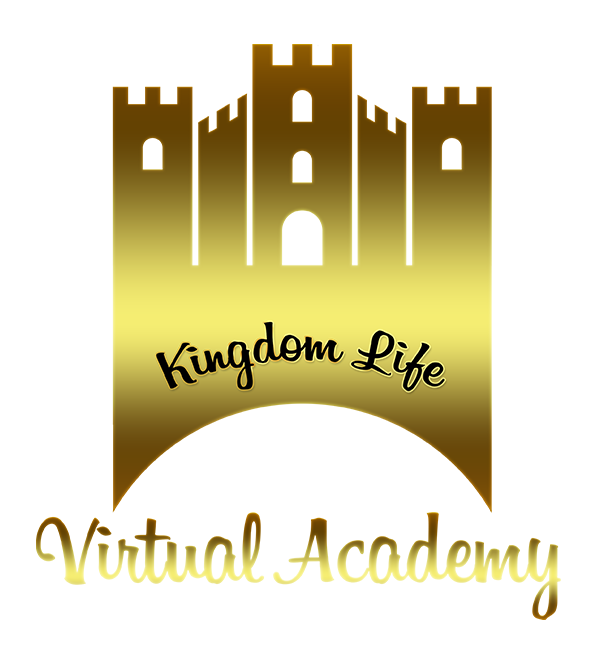 "Train up a child in the way he
should go: and when he is old, he
will not depart from it."
Get a Free Recorded Lesson When You Join Our Virtual Academy!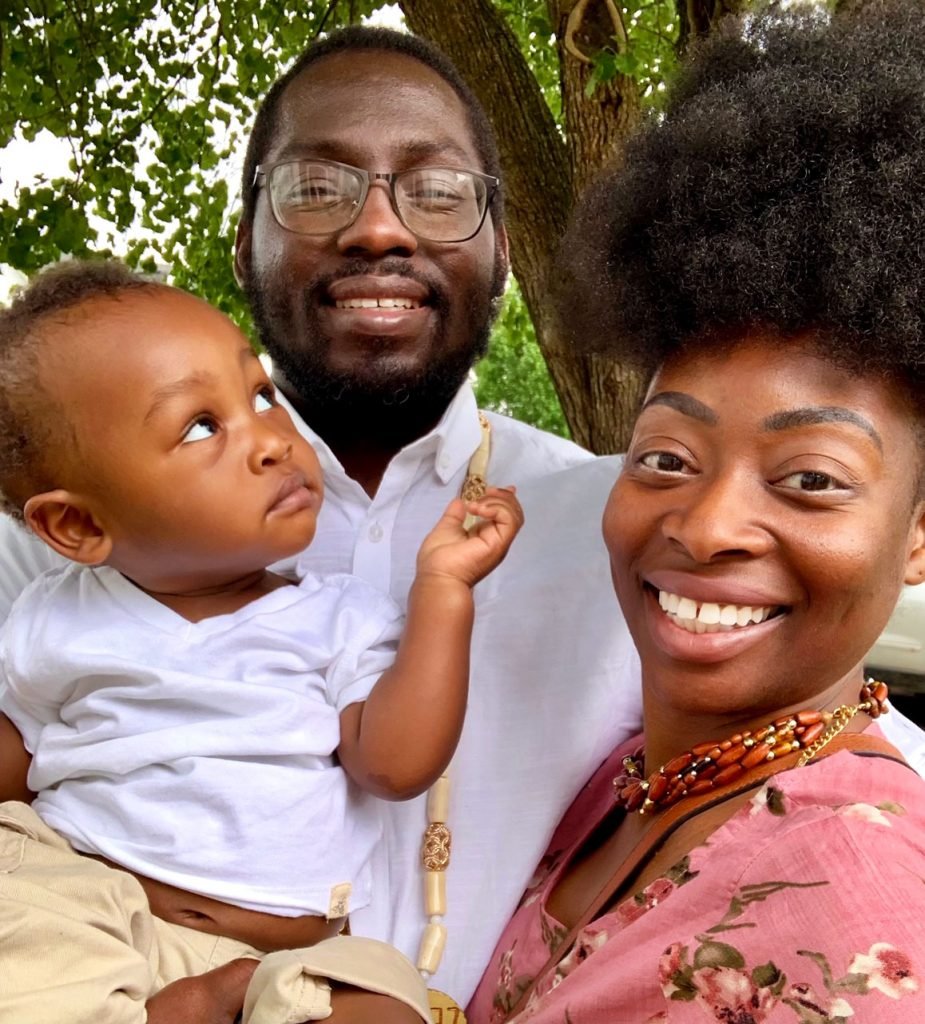 Kingdom Life Virtual Academy started as a dream years before I was married or had children. I desired to have a school to help children learn bible scripture at its foundation while helping them to be critical thinkers, confident, and be prepared for the next chapter of their lives. I did not know how this would unfold as I stepped out in faith taking steps to accomplish various tasks such as becoming a children's book author in 2020. I have always had a passion for helping children because they are the future. My son has added to that inspiration.
I started my educational teaching within early childhood development and education working with preschoolers and young elementary students. I later taught middle school math for 11 years with at-risk populations. I am a mom of a toddler, have a doctorate degree in Child Development and Early Education (specific to Child Development research), a Master's degree in Teaching (minor: Mathematics), and also have a Bachelor's degree in Interdisciplinary Studies (focus on Elementary Education), along with other certifications and experience! I understand what children need to know in order to be prepared academically and as a whole. If we work together to properly prepare our children in all aspects of their life, then they can successfully navigate through it in faith, confidence, strength, and endurance. My faith, support, experience, and educational background have truly helped me to take on this new challenge because it is needed for the betterment of our children.
WELCOME TO THE ONE AND ONLY… KINGDOM LIFE VIRTUAL ACADEMY!
The Kingdom Life Virtual Academy purpose is to develop children with a kingdom mindset in their daily lives while educating them on the foundations they are to learn for their respective grade levels and prepare them for the next grade level. We are first launching with the preschool classes.
The preschool class focuses on creating close friendships, building self-confidence, growing a love of learning, developing all your child's social, emotional, physical, and cognitive skills, and learning from a curriculum that incorporates the bible and bible-based life lessons to be ready for kindergarten as a young prince or princess in this world. Children are a gift and heritage from The Most High Yah. I am thankful for the opportunity to work with YOU in this goal!
On school days, depending on your registration choice, you will have a live preschool educator or recorded sessions. For grade level specifics, please check out the other tabs. Children will be able to interact with the teacher and other children to various academic and biblical concepts!
Also included is the monthly Kingdom Life Special Event time. This is a time dedicated to field trips, special presentations, and more! It is something you DO NOT want to miss!
Each class (whether live or prerecorded) is full of engaging interaction. Due to a high demand, our classes fill up fast, so register today!!!
For class times, prices, and other information
YOU CAN REGISTER NOW TO SAVE YOUR SPOT AND GET A HUGE DISCOUNT!
"We are so amazed how much our boy has learned in just one year! Dr. Fluker is absolutely amazing with him and he cannot wait to start his day with her at KLVA! He feels encouraged and loves learning. Her curriculum is well balanced, engaging, and fun! Not only is he soaring in areas that he had no knowledge of before, he is now sharing and teaching what he has learned with his siblings! What a sweet blessing for us as parents to watch. We cannot be more pleased and we are so thankful for her and KLVA!"
"We thoroughly enjoyed our time at Kingdom Life Virtual Academy. We appreciated the curriculum, professionalism, and how organized the classes were. Dr. Fluker challenged our daughter just enough without being overwhelming. We appreciate the foundation she has given our little preschooler."
If you think of a question I haven't answered yet, feel free to reach out here
Do parents have to be present?
No. You do not need to be present during class, but we would love to have you engage in your child's learning experience if you can. You do need to log your child into the online classroom at least 5 minutes prior to the start of each class, but then you can either stay or do other things you need to do.
What Bible version do you use?
The scriptures are written for even little children to understand. Therefore, I created my curriculum using the King James Version (KJV) and New King James Version (NKJV). We read from various children's bible stories/books.
Do parents print off worksheets?
Yes, depending on the week and lesson focus. However, once registered, you will receive your FREE KLVA Welcome Kit which will have much of what you need.The worksheets are for practice and participation. Our lessons are hands-on, interactive, and engaging. You will receive weekly information/resources a week prior to prepare you and your child for the things you need.
Do parents have to buy materials?
Yes, but do not buy materials UNTIL you have registered and received your FREE KLVA Welcome Kit. Some materials will come to you FREE! Also, you probably have a majority of the materials at home. You will receive weekly information prior to the week of classes to prepare you and your child for the things you need.
Are there any costs besides monthly tuition?
Yes. There is a one-time, non-refundable $75 registration fee prior to the start of classes (If you are a Founding Family member, this fee is waived). We will waive the fee if you refer another parent (and they register their child) to our preschool classes within the first 7 days of school.
We have small class sizes (10 or less) for the live classes so we can be able to focus on your child's learning and development!
What if my child is shy, lazy, active, has various learning abilities, etc?
Children are at varying levels and at this age patience and repetition is key. With different preschool classes where they are learning the same thing and a small class size, students get the attention they need. In knowing their learning style, I can effectively help them as well as strengthen their learning over time.
What platforms are you using? How do I login?
You will need a computer or tablet (we prefer a computer) to access ZOOM, Google Classroom, and the Facebook Private Group. You will be provided a link and password for ZOOM classes and they are exclusive and monitored by me. You will be given an exclusive class code to register for Google Classroom (you must have a google email account. You will also be invited to the Facebook Private Group. I will provide videos and/or instructions that help with the process.
How soon after I sign-up will I have access to my child's Virtual Preschool Files?
The school year will begin August 23, 2021, so access will be given at the latest two weeks before the school year begins.
How long will I have online access to my child's lessons?
At least two weeks prior to the start of the school year until May 31, 2022 (last day of school is May 23, 2021). If you cancel before the end of the school year your access expires the evening of your child's last day of class attendance.
I'm having problems playing your videos on my laptop, can you help?
● Clear your browser's cache and cookies
● Be sure you are using the most up-to-date browser. You can get updates here: http://browsehappy.com/
● Try using another browser
● Do you have any browser extensions enabled in your browser? If so, please try disabling them.
Can I download your preschool Lesson videos?
No, virtual preschool videos can only be viewed online. If you have the proper software it is of course possible to copy the Preschool Lessons online. However, we respectfully ask that copies be made strictly for personal use and not shared with others.
Can I share my Login ID and password with friends, family, or relatives?
All accounts are to be used only by your immediate family. Immediate family is defined as yourself, your spouse, the child's parents, and your children. We ask that you please do not share your login credentials with others.
Please do share our school site with your friends and relatives. Then if they wish, they can register and have their own individual account.
I miss the socialization amongst parents. Can I connect with parents in my child's virtual academy?
After signing up, you'll join our private family Facebook group of amazing preschool families from around the country. It will be awesome with great support!
What is your Refund Policy?
Tuition fees are nonrefundable. You can cancel within 30 days with a written notice (via email).
What is your Privacy Policy?
ALL information you provide is kept confidential. If for any reason something comes up, permission must be requested and approved by you.
If you miss a class, we have you covered!
If your child isn't able to make it to class one day, that's okay! We'll upload the class recordings and/or give you the link so your child can watch them!
Have a kindergartener that is ahead in their learning?
Have a first grader that needs more practice?
Due to high demand, our classes fill up fast.
Please register soon to ensure your child receives a spot!